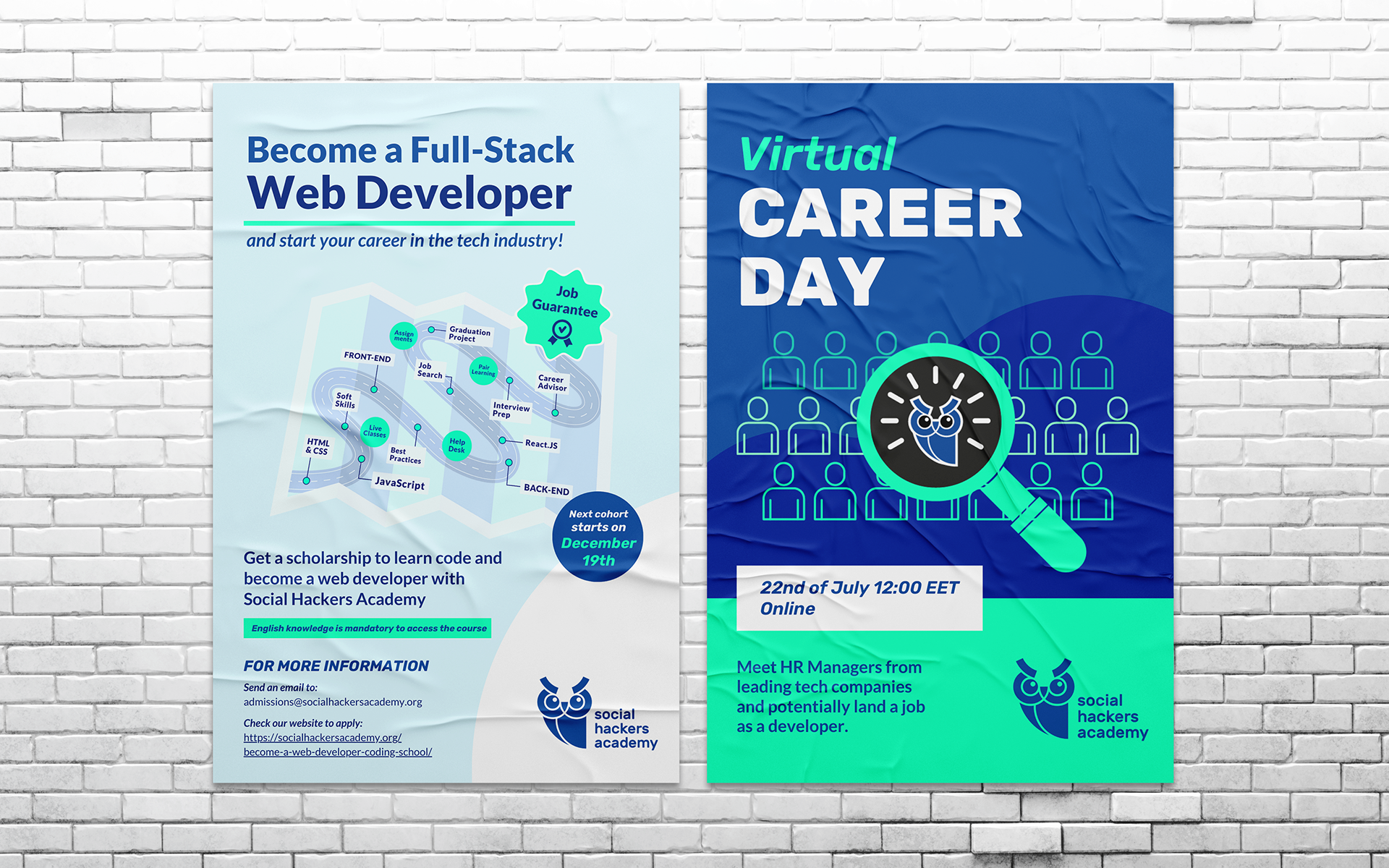 After our project-based collaboration, I started working as a Visual Designer at Social Hackers Academy on January 2021. I supported the team with all design needs as well as video editing. 

 I had the chance to be promoted to Marketing Manager and support the leadership team at an organizational level. While managing the marketing team I also improved my digital marketing skills such as social media advertising, email marketing, campaign management, website designs, webinar management, online admission, and many other fields.
I present some of the graphic design work I created to improve the branding of the organization.